TRAVERSE THE SPORTING GLOBE

with Travel & Sports Australia
So much more than just a game, sport is the catalyst for connecting countries, cultures and people all over the world. Fierce contests laced with camaraderie and respect – the best competitors in the business come together to provide a unity where it might not otherwise exist. 
At Travel & Sports Australia, we embody all that sport has to offer. We live and breathe the game. We're a team who work together to provide the best experience for our clients, seeing them traverse the sporting globe in pursuit of its biggest superstars. We combine the very best in tickets, hospitality, hotels, and flights to get you to over 45 sporting events worldwide. 
WHAT WE CAN DO
We tailor unique sporting experiences to fit your needs.
Flights
Worldwide Flights
Economy, Business, First Class
Insurance
Hotel
Group Accommodation
Serviced Apartments
3, 4, 5 Star Properties
Event Tickets
Premium Reserve Seating
Corporate Hospitality
Cultural Experiences
Explore Your World of Sport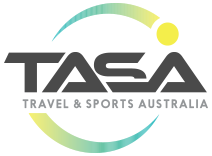 EXPLORE
The world of travel and sports
The Biggest Stadiums In The World
The unbeatable atmosphere at a sporting event is as much about the venue as it is the crowd who fill it. Here's our rundown of the world's 10 biggest stadiums by capacity and there's no surprise the USA fills most sports. But you'll never guess what stadium is #1......
12 Bucket List Travel Ideas to Consider in 2019
From the NFL's Super Bowl in downtown Minneapolis to the electric Marina Bay atmosphere at the Formula 1 Singapore Grand Prix, discover our guide to travel in 2019.