WHAT WE CAN DO
We tailor unique sporting experiences to fit your needs.
Flights
Worldwide Flights
Economy, Business, First Class
Insurance
Hotel
Group Accommodation
Serviced Apartments
3, 4, 5 Star Properties
Event Tickets
Premium Reserve Seating
Corporate Hospitality
Cultural Experiences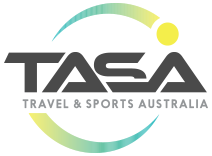 EXPLORE
The world of travel and sports
The Biggest Stadiums In The World
The unbeatable atmosphere at a sporting event is as much about the venue as it is the crowd who fill it. Here's our rundown of the world's 10 biggest stadiums by capacity and there's no surprise the USA fills most sports. But you'll never guess what stadium is #1......
How to secure you Melbourne Cup tickets in 2020
The last thing we want is for you to miss out on an event that is very close to our heart! So, to help you plan your Melbourne Cup experience, we've outlined all the ways to secure a ticket!