Flights
Worldwide Flights
Economy, Business, First Class
Insurance
Hotel
Group Accommodation
Serviced Apartments
3, 4, 5 Star Properties
Match Tickets
Premium Reserved Seating
Hospitality Options
Cultural Experiences
True AFL fans follow their side to the end. They kick every goal, take every mark and ride every bump with their players. If you're new to the game or a diehard supporter, any trip to the MCG to witness the game's best players is an infectious experience. A coliseum that holds over 100,000 fans and a place where our unique, national sport is on display for the world to see. Been there and done that? No problem, we have access to the best seats for every match at every stadium in Australia!!
Package highlights include but aren't limited to the iconic AFL ANZAC Day Blockbuster between Collingwood and Essendon, the AFL Finals Series and of course, the showpiece – the Toyota AFL Grand Final. Highly sought after, the Toyota AFL Grand Final is the big ticket item that attracts a sold-out crowd every year. Travel & Sports Australia offer complete travel packages to help you secure the best seats in the house, CBD accommodation and flights from anywhere in the world. Handball your travel arrangements to us today!
21 Mar
2020 Toyota AFL Premiership Season
21 Mar 2020 - 28 Sep 2020 | Various locations, Australia
This AFL Season we've got it covered for you with AFL Home and Away tickets, flights and accommodation to follow your team wherever they are playing. With more than 15 years of experience, you can book any Home and Away game package with TASA and spend a memorable weekend.
3 Sep
2020 Toyota AFL Finals Series
3 Sep 2020 - 26 Sep 2020 | Various locations, Australia
24 Oct
2020 Toyota AFL Grand Final
24 Oct 2020 | The Gabba
It all comes down to this. After a rigorous pre-season program, a trying Marsh Series competition,  17 gruelling AFL Home &  Away rounds and an intense AFL Finals campaign, only two teams remain. One will go home with nothing; the other will be etched into the history books. You will never experience anything quite like the 2020 Toyota AFL Grand Final. Make sure you don't miss out on the chance of a lifetime, and book an AFL Grand Final package with TASA.
2020 TOYOTA AFL GRAND FINAL
25 Apr
2021 AFL Anzac Day
25 Apr 2021 | Melbourne Cricket Ground
What better way to pay your respects than witnessing the AFL's Anzac Day Blockbuster with up to 100,000 fans!
Be moved by a special Anzac Day Remembrance service held at the MCG before the game. Experience the exhilaration of watching Collingwood tackle Essendon in an epic clash that is not to be missed. Travel & Sports packages will ensure that you will be immersed in all the action for one of our most iconic national sporting events.
Download your own 2019 AFL Premiership Season Fixture now
Don't miss a second of the action with every game. Download your 2019 AFL Premiership fixture now!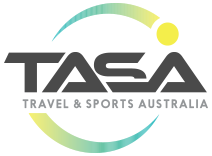 EXPLORE
The world of travel and sports
The Biggest Stadiums In The World
The unbeatable atmosphere at a sporting event is as much about the venue as it is the crowd who fill it. Here's our rundown of the world's 10 biggest stadiums by capacity and there's no surprise the USA fills most sports. But you'll never guess what stadium is #1......
How to secure you Melbourne Cup tickets in 2020
The last thing we want is for you to miss out on an event that is very close to our heart! So, to help you plan your Melbourne Cup experience, we've outlined all the ways to secure a ticket!