US Masters Golf
Flights
Return Airfares
From any city
All cabin classes
Hotel
Centrally located accommodation
3, 4, or 5 Star options
Return hotel/course transfers
Tickets & Extras
Guaranteed US Masters entry
Hospitality options
TASA on-call support
Travel insurance available
with Travel & Sports Australia
Held at arguably the most prestigious and difficult course on Earth – Augusta attracts and tests the very best PGA players as they vie for lifetime exemption and an impressive prize cheque. Will the new year give birth to a new champion. Experience history with Travel & Sports Australia in 2023.
View more details and tournament dates....
Our US Masters tickets can give you access to some of the best areas on course across the tournament. Schedule dates are from Sunday 2nd April to Sunday 9th April 2023 and our ticket allocations are designed for the very best periods of the competition. For international golf fans, our US Masters packages are your go-to! Travel & Sports Australia packages include centrally located hotels, transfers to Augusta National Golf Club and flights to get you there. We can help plan the ultimate US Masters experience today, customising any itinerary to suit your budget and time frame. Score a hole in one and chat to one of our experts today!
2023 TOURNAMENT DATES
Sunday 2nd April – Masters Practice Rounds
Monday 3rd April – Masters Practice Rounds
Tuesday 4th April – Masters Practice Rounds
Wednesday 5th April – Masters Par-3 Contest
Thursday 6th April – Honorary Starters Ceremony & Masters First Round
Friday 6th April – Masters Second Round
Saturday 8th April – Maters Third Round
Sunday 9th April – Final Masters Round & Green Jacket / Trophy Presentation
Read less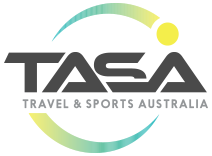 Into this sport?
Want info about this event and more? Join our mailing list to be first in line for all package releases, specials and so much more!