Flights
Worldwide Flights
Economy, Business, First Class
Insurance
Hotel
Group Accommodation
Serviced Apartments
3, 4, 5 Star Properties
Match Tickets
Premium Reserved Seating
Hospitality Options
Cultural Experiences
A game of pure grit, strength and discipline – Rugby is not for the fainthearted. Rugby is a sport that attracts intense rivalry between teams and supporters. With two Rugby codes in Australia, fans are spoilt for choice and also competitions to pick from. See your boys in action at the Rugby Championship or the European Six Nations. Or, set team differences aside and barrack for your home state during the State of Origin Series in Queensland and New South Wales. Rugby Union fans will also be looked after this year, with Bledisloe Cup and Wallabies test packages available for those who want to see their country represented on the world stage.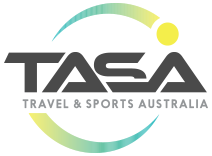 EXPLORE
The world of travel and sports
The Biggest Stadiums In The World
The unbeatable atmosphere at a sporting event is as much about the venue as it is the crowd who fill it. Here's our rundown of the world's 10 biggest stadiums by capacity and there's no surprise the USA fills most sports. But you'll never guess what stadium is #1......
How to secure you Melbourne Cup tickets in 2020
The last thing we want is for you to miss out on an event that is very close to our heart! So, to help you plan your Melbourne Cup experience, we've outlined all the ways to secure a ticket!