Grand Slam Tennis
Grand Slam Tennis
13 Jan 2019 - 15 Sep 2019
 *All prices are GST inclusive. Hotel costs are per person based on Twin Share or Double unless stated
Flights
Return Airfares, Economy or Business
Hotel
Accommodation centrally located at either 3, 4 or 5 Star hotels
Event Tickets
Guaranteed Reserve Seating
2019 Grand Slam
Extras
Assistance in booking theatre, restaurants &
other cultural activities
For years, we have combined and customised official packages with flights, tickets, hotels, transfers and excursions. For more information, please contact our team on 1800 33 44 23 or email info@tasa.com.au
Download your own 2019 Tennis Fixtures Now!
Don't miss a minute of the action and stay up to date on every major tennis tournament in 2019. Download your calendar now!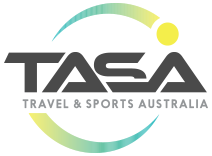 EXPLORE
The world of travel and sports
The Biggest Stadiums In The World
The unbeatable atmosphere at a sporting event is as much about the venue as it is the crowd who fill it. Here's our rundown of the world's 10 biggest stadiums by capacity and there's no surprise the USA fills most sports. But you'll never guess what stadium is #1......
12 Bucket List Travel Ideas to Consider in 2019
From the NFL's Super Bowl in downtown Minneapolis to the electric Marina Bay atmosphere at the Formula 1 Singapore Grand Prix, discover our guide to travel in 2019.