Tour De France
Tour De France
6 Jul 2019 - 28 Jul 2019
 *All prices are GST inclusive. Hotel costs are per person based on Twin Share or Double unless stated
Hotel
Accommodation at a 3, 4 or 5 star hotels
Tour De France
Guaranteed Premium Experience
Extra
On-Call Support
Tours and Cruises Booking
Flights
TOUR DE FRANCE PACKAGES
with Travel and Sports Australia
The crème de la crème of cycling – the Tour De France route is a gruelling 21 stage event that covers over 3,519 km. Witness the worlds best battle it out for the elusive yellow and green jersey in 2019. Catch the action from any location across the race plus secure your spot for the finish at the iconic Champs-Elysees in Paris. Plan your route today with your very own Tour De France map below.
Feel the thunder of the peloton race past in pursuit of victory in 2019 with  Travel & Sports Australia. We can help secure a Tour de France experience complete with accommodation in French chateaux and flights to get you there. Travel & Sports Australia have a team of fantastic sports coordinators that are happy to chat and map out your next Tour de France experience. Chat to one today!
Into this sport?
Want info about this event and more? Join our mailing list to be first in line for all package releases, specials and so much more!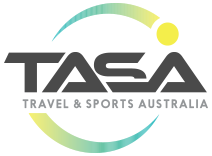 EXPLORE
The world of travel and sports
The Biggest Stadiums In The World
The unbeatable atmosphere at a sporting event is as much about the venue as it is the crowd who fill it. Here's our rundown of the world's 10 biggest stadiums by capacity and there's no surprise the USA fills most sports. But you'll never guess what stadium is #1......
How to secure you Melbourne Cup tickets in 2020
The last thing we want is for you to miss out on an event that is very close to our heart! So, to help you plan your Melbourne Cup experience, we've outlined all the ways to secure a ticket!