ISPS HANDA World Super 6 Perth
ISPS HANDA World Super 6 Perth
14 Feb 2019 - 17 Feb 2019
 *All prices are GST inclusive
Flights/Accomodation
Return airfares
Transfers
Accommodation
Event Tickets
General Admission Tickets
Reserved Seating
Hospitality Options
Extras
Airport Transfers
Course Transfers
Excursions & tours
HOSPITALITY OPTIONS
with Travel & Sports Australia
An exciting new format, combined with the synergies of full association and integration with the European Tour and the ISPS Handa PGA Tour of Australasia – World Super 6 Perth at Lake Karrinyup Country Club will become a must see event on the Australian sporting calendar. A new format means the normal 156 man field on Thursday and Friday is cut to 65 players on Friday evening and the final round on Sunday becomes a six hole matchplay. To add to the excitement, if any match is all square at the completion it shall be decided by a "Knockout Hole". We can also arrange your accommodation at centrally located hotels and book flights to get you there. Chat to one of our Sports Coordinators today!
EVENT DATES
Thursday 14 February 2019 – Event Round One
Friday 15 February 2019 – Event Round Two
Saturday 16 February 2019 – Event Round Three
Sunday 17 February 2019 – Event Round Super Sunday, Knockout Holes & Official Presentations
CORPORATE MARQUEE HOSPITALITY
Corporate hospitality at ease – Amazing on-course viewing with a delicious gourmet grazing menu and beverages all day.
FULL PACKAGE
Need transport, flights, accommodation and you want to make the most of your visit in Western Australia. Let chat today and make this happen.
 *All prices are GST inclusive. Hotel costs are per person twinshare, etc.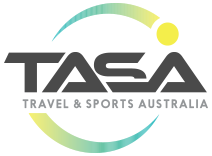 EXPLORE
The world of travel and sports
The Biggest Stadiums In The World
The unbeatable atmosphere at a sporting event is as much about the venue as it is the crowd who fill it. Here's our rundown of the world's 10 biggest stadiums by capacity and there's no surprise the USA fills most sports. But you'll never guess what stadium is #1......
The Best AFL Marks of All-Time
We remember freakish goals, superb passages of play and zany celebrations but it's the spectacular marks that will always remain etched in our memories. Below we recall some of the contenders for Best AFL Mark of All Time.
Never miss an event ever again!
We'll send you news and reminders of upcoming events as they are released.