Arctic Circle Express – Stockholm to Oslo – 17 Days

Embarking on a scenic train journey is an enchanting way to explore the world, and few experiences rival the beauty of the Arctic Circle Express. This remarkable 17-day trip takes you from the vibrant streets of Stockholm to the charming city of Oslo, immersing you in the breathtaking landscapes and cultural treasures of Scandinavia. Let's embark on this unforgettable adventure and discover the wonders that await! The Arctic Circle Express commences in Stockholm, Sweden's captivating capital. Spend a few days exploring this vibrant city before boarding the train. As you leave the city behind, you'll enter the mesmerizing realm of Lapland aboard the legendary Inlandsbanan.
As the train makes its way towards Oslo, you'll have the chance to discover some of Norway's oldest cities. Step back in time as you explore Trondheim, renowned for its Viking history and majestic Nidaros Cathedral. Stroll through its charming streets and soak in the city's rich heritage.
The Arctic Circle Express offers a truly extraordinary adventure, taking you through awe-inspiring landscapes and captivating cities. From the pristine wilderness of Lapland to the cultural gems of Stockholm and Oslo, this 17-day journey is a tapestry of natural beauty, historical significance, and unforgettable moments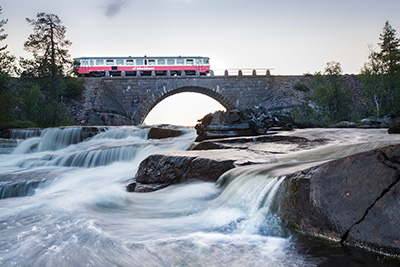 Trans-American Rail Journey

Embarking on a scenic train journey is like stepping into a time machine that transports you across vast landscapes while revealing the hidden gems of a country. The Trans-American Rail Journey offers an extraordinary 17-day adventure, taking you from the vibrant streets of San Francisco to the bustling metropolis of New York.
Your journey begins in the iconic city of San Francisco, where you'll embark on a guided tour that unveils the city's charms. Explore the hilly streets, take in the breathtaking views from Twin Peaks, and soak in the vibrant atmosphere of the bustling Fisherman's Wharf. A highlight of your time in San Francisco will undoubtedly be a visit to Alcatraz Island, where you can step back in time and explore the infamous prison that once held some of America's most notorious criminals.
This incredible journey offers unparalleled views of the majestic Grand Canyon, one of the world's most awe-inspiring natural wonders. As you bid farewell to the Grand Canyon, it's time to embark on a memorable overnight journey aboard the California Zephyr. This iconic train takes you on an unforgettable ride through the heart of America – gaze out of your window as the ever-changing scenery unfolds before your eyes.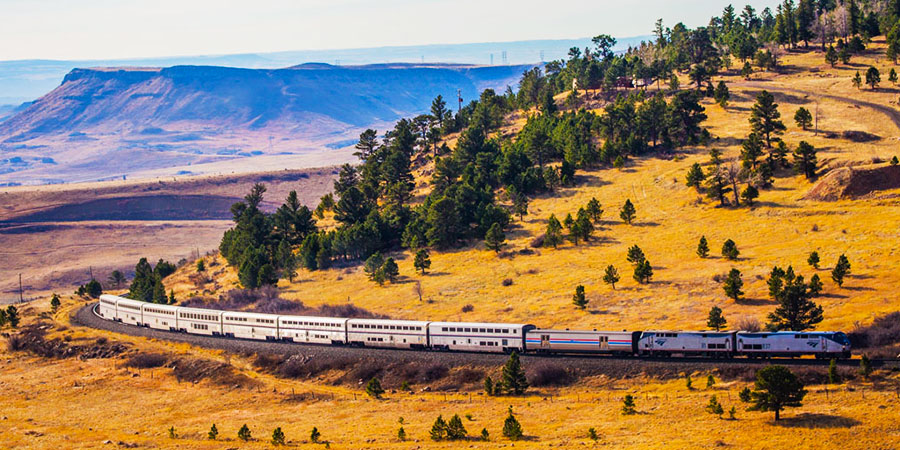 Grand Tour of Japan
Sapporo to Fukuoka | 14 Days
Mt Fuji World Heritage Site
Matsumoto Castle
Super Hokuto Limited Express Train
The Lower Ganges, Golden Triangle & Mumbai
Kolkata to Mumbai | 20 Days
Taj Bengal Hotel in Kolkata
Pink City of Jaipur
Dawn walking tour of Mumbai
Classic Glacier Express
London Return (France & Switzerland)
Historic Bernina Express train to Poschiavo
Cable Car experience to Eggishorn Viewpoint