TASA Gift Cards
TASA Gift Cards
31 Jul 2018 - 30 Dec 2019
 *All prices are GST inclusive. Hotel costs are per person based on Twin Share or Double unless stated
Step 1
Click the Buy Now button
Step 2
Let us know how much you'd like to spend
Step 3
We'll send you your e-travel voucher
Step 4
Spend your voucher on TASA packages
Forget the box of choccies Give your loved ones the taste of travel instead
Some people are just so hard to buy for that you're left at your local shopping centre at 10pm with no other option than a Christmas hamper featuring chutney and breadsticks for a Christmas present or a pack of boring socks for Father's day. Take the fool-proof route and turn their travel dreams into a reality. Transport your loved ones to Centre Court for the French Open, experience AFL Premiership away games or help them get to the exclusive European river cruise they've always dreamed of with a TASA Gift Card.
Your loved ones can use their voucher towards any sporting or travel package on offer or they can work with one of our consultant to get their dream package. 
See Terms & Conditions
The Small Print
Conditions apply. Gift Voucher is valid for use 12 months from the date of issue. Voucher is non-transferable & non-refundable. Voucher is not redeemable for cash. The voucher can be utilised for multiple transactions till the total value of the voucher is redeemed. This voucher can not be used in conjunction with any other offer. Voucher is valid for use for all domestic & international travel, destinations, events but can not be used for a flight-only redemption.
Read less
Want to chat?
No worries! Our Travel Coordinators are on board to help you plan your next adventure
Call Us on 1800 33 44 23
Email: info@tasa.com.au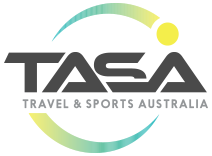 EXPLORE
The world of travel and sports
The Biggest Stadiums In The World
The unbeatable atmosphere at a sporting event is as much about the venue as it is the crowd who fill it. Here's our rundown of the world's 10 biggest stadiums by capacity and there's no surprise the USA fills most sports. But you'll never guess what stadium is #1......
12 Bucket List Travel Ideas to Consider in 2019
From the NFL's Super Bowl in downtown Minneapolis to the electric Marina Bay atmosphere at the Formula 1 Singapore Grand Prix, discover our guide to travel in 2019.